Thank you for the information, Brian, that helps me understand the manual and what I'm seeing in the unit a little better, top tip on the power unit thing too, I probably won't go for that one since cash is a little tight at the moment (shoulder injury cost me all of February and its associated earnings), though it's useful to have the info to hand when things are a little better balanced. Thank you also, Syd, for speaking up about the valves, should we need them then we'll be sure to give you a nudge.
It has been a productive day on the Lanchester, plenty of footage for an upcoming Lanchester video. Almost got the interior back together now and decided to plonk the Ekco in the cabin to see just where it might fit and... er...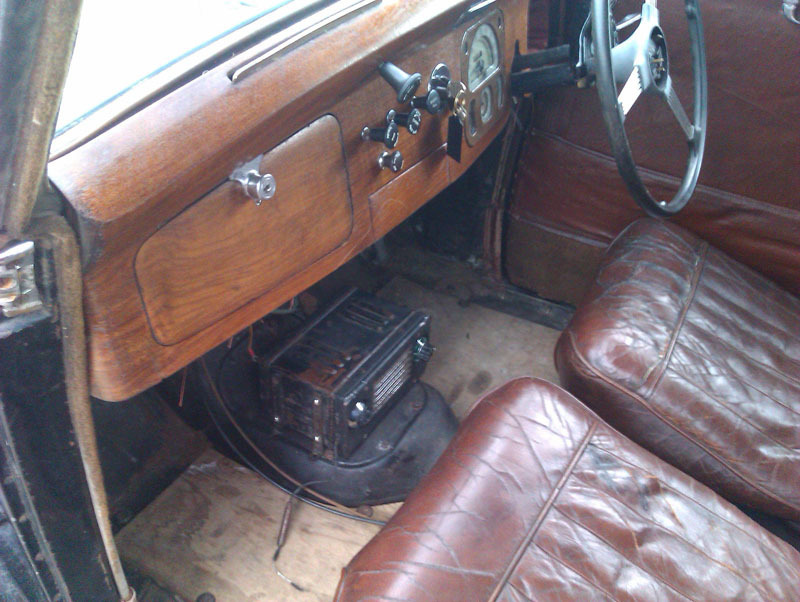 That's going to require some thinking. One advantage of the tiny interior of the Lanchester is that the orange carpet I saved from the Princess has actually got enough material in it to do the Lanchester, at least on a first trial fit, and the colour is a lot less offensive than you might expect due to the copious amounts of brown.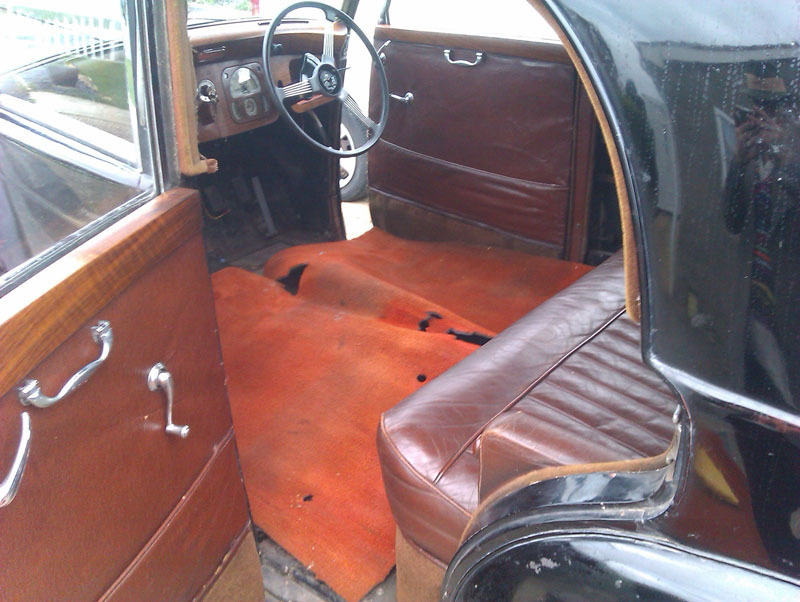 There will be a full and proper video update and write up in a few weeks when the interior should be all together. As you can see, I did figure out how to get the dashboard in without removing the steering wheel and three out of four door cards are fitted, the fourth requires some fitment fettling and we simply ran out of time today to do any more. These old car interiors are surprisingly labour intensive to put together and so cramped that recording-while-doing is almost not an option.